The Gospel, English, p. 15
⇐                     ⇒

GRACE: IT MUST BE FREE
When man attempts to gain eternal life through his own works, he is no longer accepting God's offer of eternal life as a free gift, that is, by "Grace."
But if it is on the basis of works, then it is no longer grace.    Romans 11:6b
Yet it is only by His "grace" that God will save us!
For by grace are you saved through Faith, and that not of yourselves, it is the gift of God, not of works that anyone should boast.     Ephesians 2:8-9
Therefore, Scripture teaches that God withdraws the offer of eternal life from anyone who tries to earn it through their works, thus degrading God by seeking to make Him a debtor to sinful man.
For you have become estranged from Christ, you who attempt to be justified by the law; you have fallen from grace.      Galatians 5:4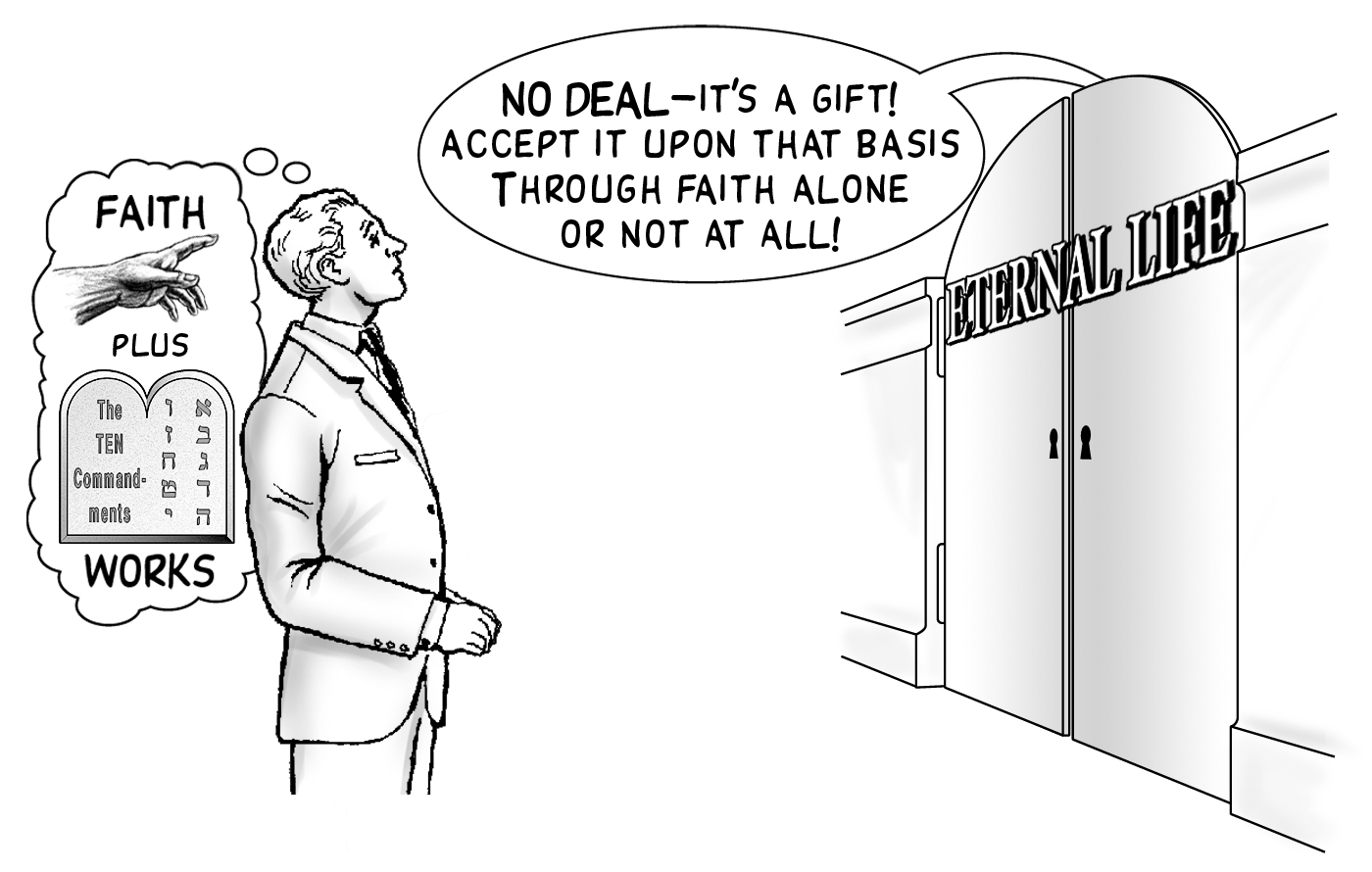 GOD OFFERS ETERNAL LIFE AS A FREE GIFT. WE MUST EITHER ACCEPT IT AS A FREE GIFT, OR NOT AT ALL.
Therefore, to attempt to gain eternal life through the works of the law is to reject the only way in which God offers eternal life, that is, by His grace. And when a man rejects God's gracious offer of eternal life, he is freely choosing to face eternal condemnation.
⇐                     ⇒

 Cover     2     3     4     5     6     7     8     9     10     11     12     13     14     15     16     17     18     19     20     21     22     23     24     25     26     27      Rear Cover