The Gospel, English, p. 5
⇐                     ⇒

SEPARATION FROM GOD
The result of sin is clear:
Your sins have made a barrier between you and your God.   Isaiah 59:2
SIN CREATES A BARRIER THAT SEPARATES MAN FROM GOD
HOLY GOD  (Spiritually Clean)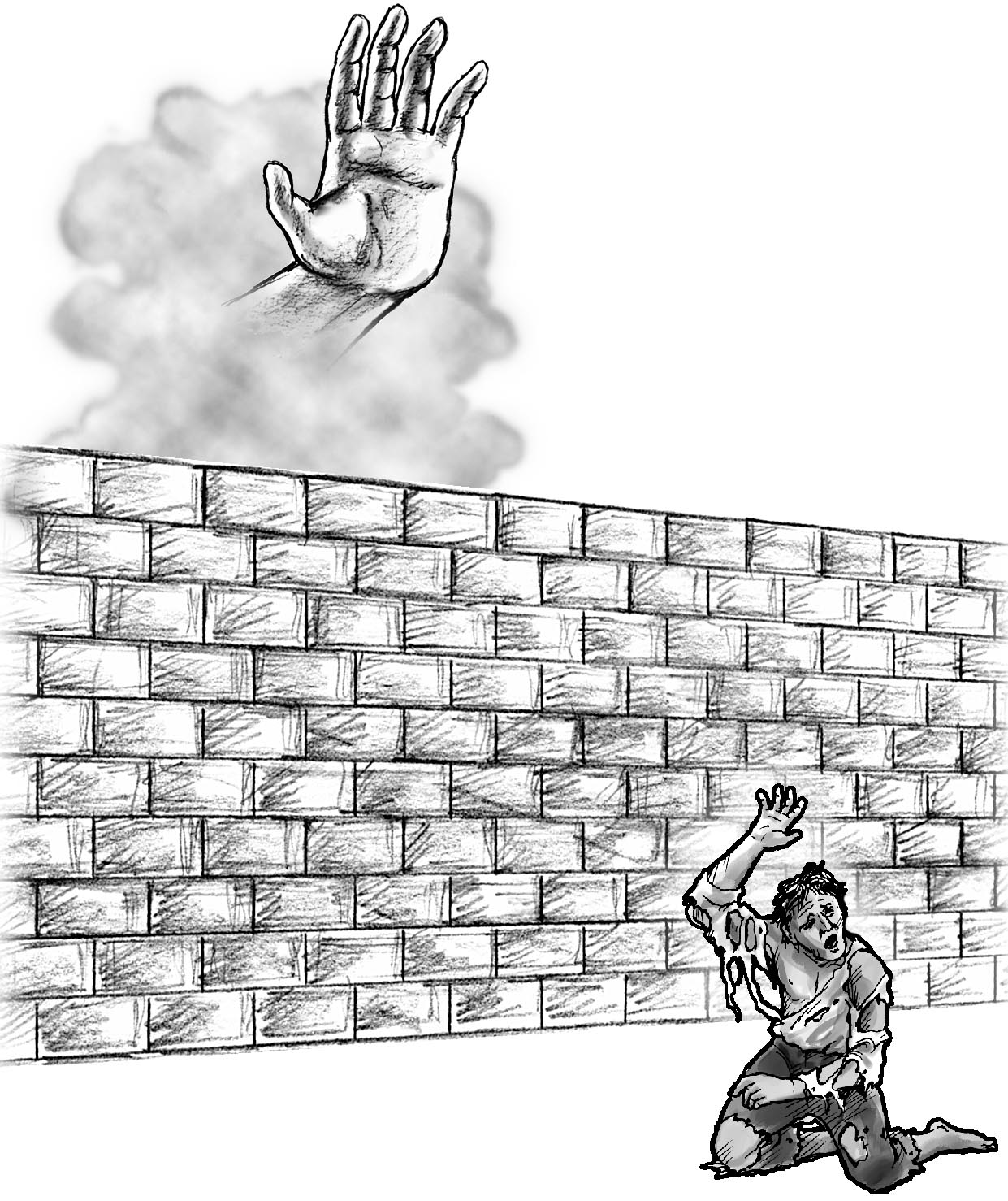 BARRIER OF SIN                                     SINFUL MAN (Spiritually Unclean)
God is both holy (spiritually clean) and infinite. Therefore, He is infinitely holy! Consequently, even the smallest sin is infinitely offensive to Him. Thus, the Bible teaches that even the smallest sin is enough to eternally separate man from God. God cannot allow sin in His presence.
⇐                     ⇒

 Cover     2     3     4     5     6     7     8     9     10     11     12     13     14     15     16     17     18     19     20     21     22     23     24     25     26     27      Rear Cover